Finding a variety blend to suit the farm – Arable Farming – Rob Jewers
Hutchinsons is undertaking field scale trials of wheat blends across its Helix Farms network to see what their potential could be in reducing disease pressure and potentially pest pressure too...
At the Helix Farm East in Suffolk, which is run by Tom Jewers, a four-way blend of Graham, KWS Siskin, RGT Saki and KWS Extase is being trialled at field scale.
Rob Jewers, fertiliser and crop nutrition specialist at Hutchinsons, who is overseeing the field trials, says the mixture, which is split into 25% of each variety, was chosen based on the fact the varieties are not too closely related parentage-wise and offer differing genetic attributes.
He adds: "We also looked at crop height and growth habits, which was an interesting one. When the crop was first establishing it looked quite scruffy to start with but now it's coming together it's evened out."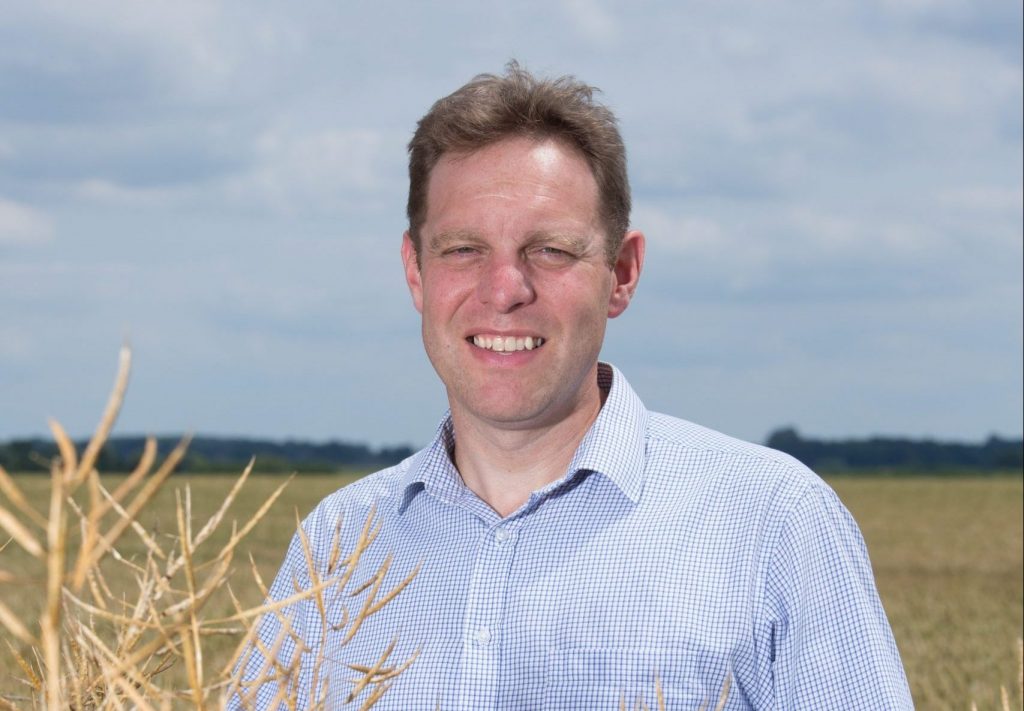 Rob Jewers, Fertiliser and Crop nutrition specialist
Maturity and harvest date was also an important consideration, to ensure the plot reached ripeness at the same time. "So far, timing hasn't been an issue," Rob says.
The crop didn't have a TO, and T1 was the same timings, and it will be the same for T2. The cold weather hasn't generated much disease anyway and the T1 has done a good job so far across the board.
"Potentially you've got a bit more seed cost if the provider has to blend it up, but if you're recouping that in fungicide spend and it's environmentally beneficial it could be interesting."
Feed grower
Rob adds: "Tom on the whole tends to be a feed grower rather than a milling wheat grower due to his access to mills.
"Our Helix Central site in Oxfordshire would have more access to mills and that would have to be a consideration when you're thinking about variety selection to start with. For a feed market it shouldn't be too much of an issue.
"The blends are under evaluation using new and existing technologies and we will assess results in the coming months compared to conventional varieties."
For farmers wanting to try variety blends out for themselves, Dr Simon Oxley, AHDB head of crop production systems, says: "Use the Recommended Lists to select varieties of a similar type with similar maturity. Height differences should not be too extreme and the varieties should have complementary resistances for disease, specific weight and straw strength. For hard feed you can select from Group 1, 2 and 4.
"If you save seed to grow next year, what you sow won't be the same ratio you drilled originally. And it could be that if you save the blend, the dominant variety may not always be best for the next season."
When it comes to marketing the crop, for anything other than feed or use on-farm, growers should have a contract in place before drilling. In organics, however, blends can sometimes be more acceptable.
"The pitfalls are that end-users are unlikely to accept blends. This is less of an issue if you're using what you grow as feed on-farm," he adds.